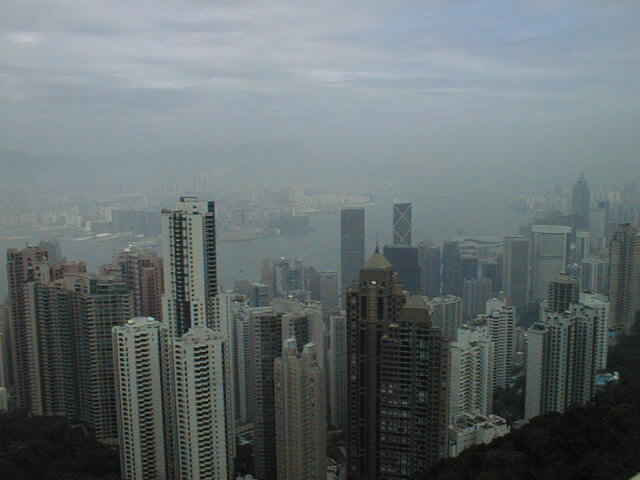 Here is a view of Hong Kong Island from Victoria Peak. (Basically the back side of what you see from the ferry ride from Kowloon.) Speaking of Kowloon, that is the crowded bit of land across the water, and our hotel is in the picture but not easy to point out. Part of the brownish mist hanging over the scene is fog, part is smog. The tall white buildings in the forefront of the photo are apartment buildings, and there are hundreds all over Hong Kong, Kowloon and the New Territories. Think Soviet style apartment blocks, except they tend to be painted white instead of gray, and the ones in this picture are incredibly expensive places to live.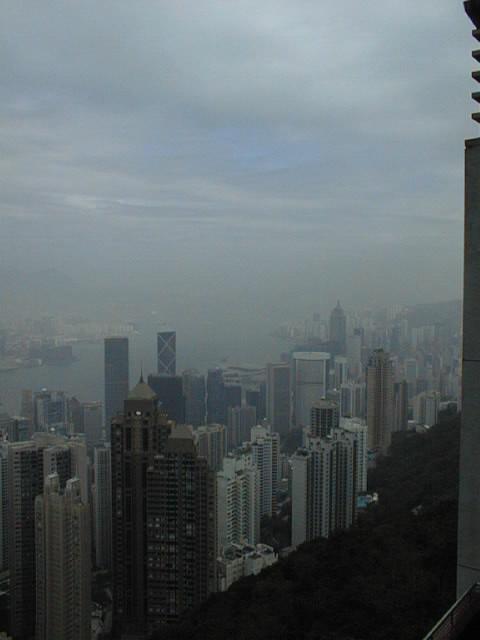 This shot captures several Hong Kong Island districts: Central, Wan Chai--where we emailed everyone from the cybercafe, Causeway Bay and in the farthest background jutting out a bit is North Point. The Hong Kong developers have put apartment complexes as far up Victoria Peak as they can, and the richest families have built beautiful private residences right into the hillside.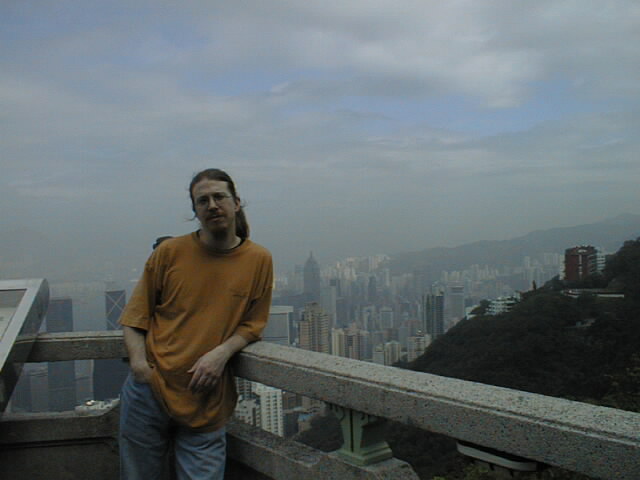 To prove that we were actually there, here is John at the top of Victoria Peak. He looks as thrilled as always to have his picture taken. Behind him you can see a private residence and the winding road that brings motorists to the top.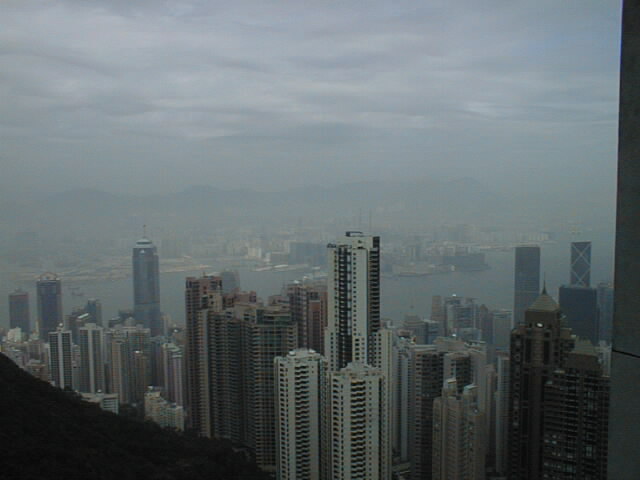 This is a better view of Kowloon, somewhat, through the smog. I think the residents of Hong Kong could survive quite well on Venus considering the level of CO2 they are used to breathing.